The new year is here. Typically, Adrenaline Studios would begin the annum by adding to our growing resource of articles with yet another insightful piece on tattoo ideas, culture, and more. You may have been expecting a 650-800 word editorial explaining the benefits of our services. We thought we have a little more fun this time. How? By creating some fun tattoo and piercing memes to set the tone for 2023 and beyond.
*Feel free to share our images below via linked attrabition back to this article.
Top 8 Memes Explaining the Benefits of Choosing the Right Tattoo and Body Piercing Studio
---
Best Tattoo Memes
Best Piercing Memes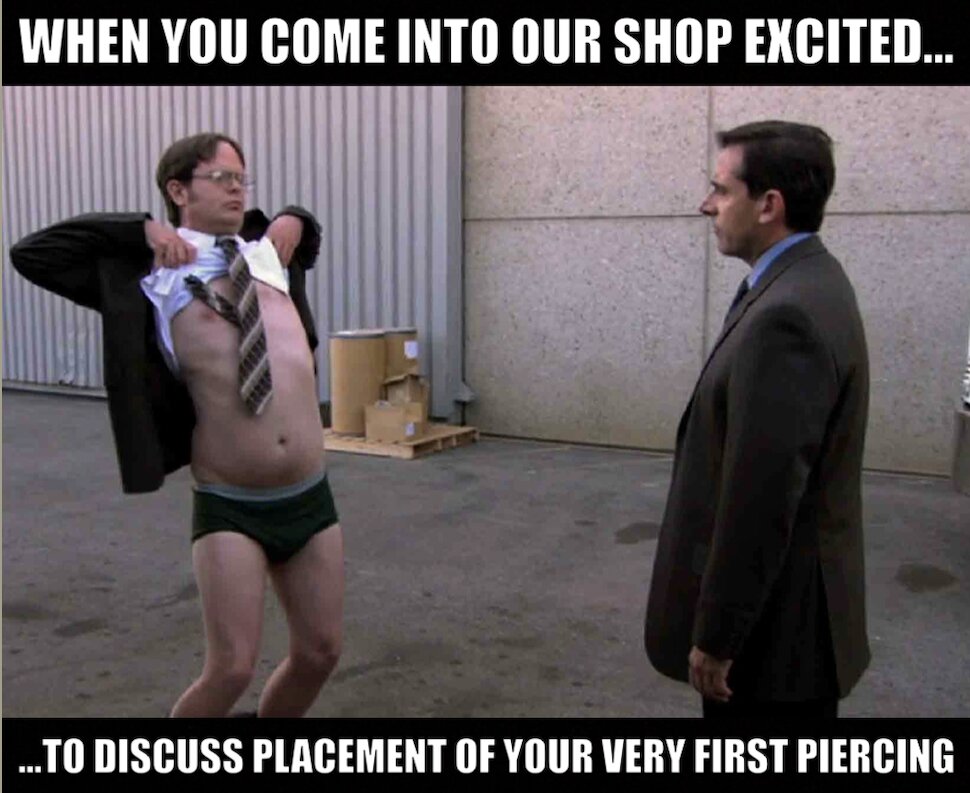 ---
We hope you had as much fun viewing these memes, as we did making them. Are you're ready for a tattoo, tattoo removal, or piercing? Are you located in the Greater Vancouver BC or Toronto ON area? Schedule a consultation at Adrenaline Studios near you today.