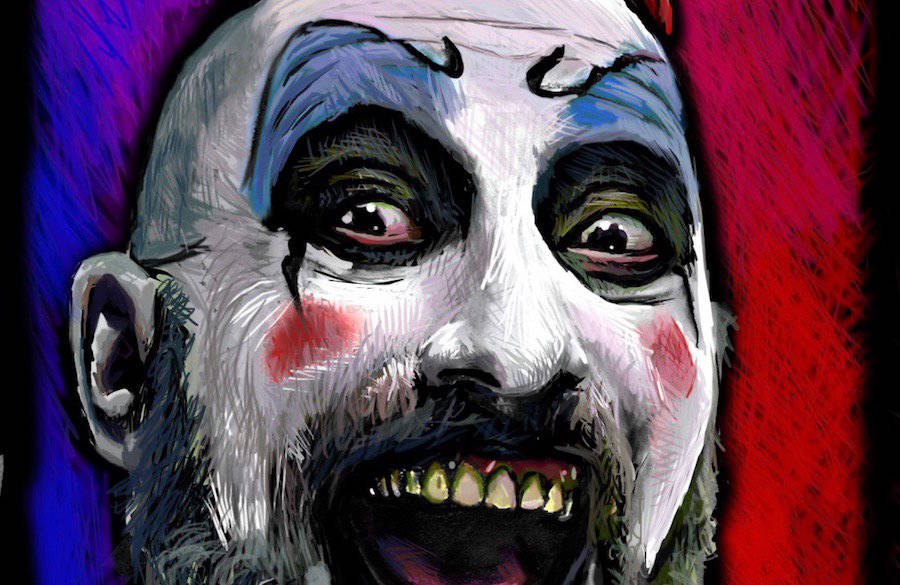 With Halloween fast approaching we figured it a good time to touch on a very popular tattoo theme – horror movies. Or more specifically, horror movie characters. Iconic (and a bit psychotic) characters of slasher cinema have long been transferred onto the skin of scary film fans and they certainly serve as conversation starters at cocktail parties, job interviews, and the like. For those of you having a tough time deciding on which demented personality to get inked (there so many to choose from) we have laid out the timeless few that you won't regret.
Top 5 Horror Movie Characters to Tattoo
1. Jason – Friday the 13th
Could there be any other character in the top spot? Jason's hockey mask is recognized around the world and there are enough varieties to convey your favorite film of the franchise. Loved Part III? Then a clean untouched (inspired by Detroit Red Wings' goalie) will do. Part IV+ more your cup of tea? Then you have to go with the machete chop mark in the top left corner. Alternatively there's the high-tech Jason X version from when Mr. Voorhees took a trip to space in year 2455, but you may get chastised by Friday the 13th purists for that one. On the latter note, you can go against the grain and show you're a true fan by tattooing Jason in his burlap sheath from Part II, before he restled (read: throat-slashed) the hockey mask from prankster Shelly in third installment.
2. Michael Myers – Halloween
You can't mention Jason without Michael Myers, the wearer of the second most iconic mask in all of horror cinema. Myers is the most blue collar (he even wears blue mechanic's jumpsuit) and least otherworldly of all the characters on this list which makes him more…relatable? We hope not, but you get the idea. Either way, the stone face and subdued nature of Myers and his "Halloween" mask works great as a tattoo for those who prefer subtle tones and less animated characters, without sacrificing impact.
3. Chucky – Child's Play
The Child's Play franchise's possessed doll makes for a great work of body art. Chucky represents part horror and part comedy, which coveys all sorts of underlying tones for those looking to make a statement with their ink. Also, Chucky's fiery red hair and multi-colored sweater with royal blue overalls delivers a bright tattoo that really pops. Better yet, the Child's Play franchise offers a great horror character concept for couples – Chucky on one of you and Tiffany (Chucky's main squeeze in Bride of Chucky) on the other.
4. Pennywise – IT
Expecting Freddy at this point? Sorry, but thanks to a creepier reimagining of this legendary Stephen King character in 2017 (and a 2019 sequel), Pennywise the Dancing Clown bumps Kruger back to the boiler room. Pennywise has all the makings of a classic scary movie character. For one, he's a clown. Secondly…well, it doesn't matter because he's a freakin' clown. Nothing scarier than that!
5. Leatherface – Texas Chainsaw Massacre
Who better to wear on your skin that someone who wears someone else's skin as a mask? The Texas Chainsaw Massacre franchise's Leatherface is a beast in every sense of the word and if you're going for shock value with your horror tattoo this is the unapologetic way to go.
Captain Spaulding – Honorable Mention
This nut job is seriously underrated and deserves to be on this list which is why we created an honorable mention category. Clown-costumed Captain Spaulding is from the Rob Zombie film universe, and stole the show with appearances in Zombie's House of 1000 Corpses (2003), The Devil's Rejects (2005) and very briefly in this year's followup 3 From Hell (2019) before actor Sid Haig's untimely death in September. Haig's passing makes for an even more meaningful reason to remember one of the wildest characters to ever grace slasher cinema screens. If you haven't seen theses films, watch them all, screenshot your favorite Spaulding moment, and bring it in for design inspiration.
"What's the matter kid, don't you like clowns?" (Captain Spaulding, circa 2005)
---
Come into an Adrenaline Studies near you this season and honor your favorite horror movie character by going under the needle, or give us a ring first to schedule a consultation.