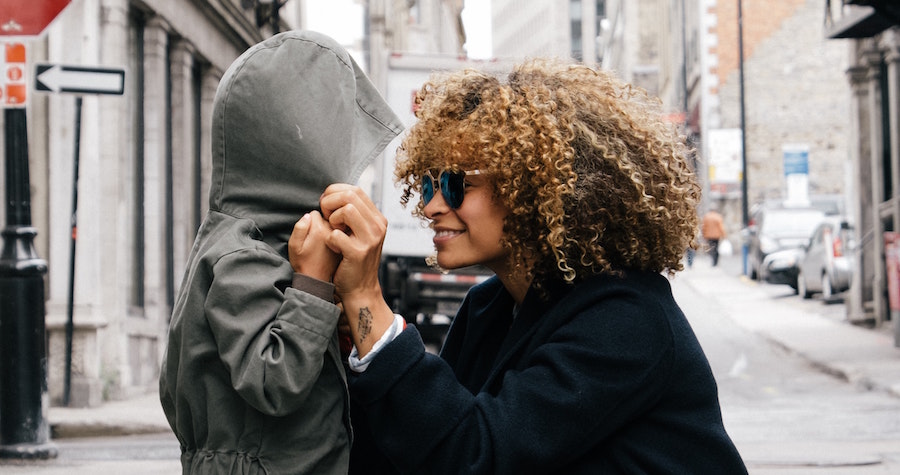 Back to school (whatever that's going to look like this year) season is upon us which is why we're shifting focus to the parent's out there. Whether your kid is of school age or a brand spanking new addition to your family household they are your pride and joy which is why you've logically got a tattoo on the mind. What better way to honor their awesomeness? Last week we covered where to tattoo a daughter's name, and now we switch focus to the boys. Is there actually any difference in tattoo placement preferences based on gender in today's day and age? Maybe, maybe not. You'll have to read ahead to find out.
3 Things to Consider When Deciding Where to Get Your Son's Name Tattooed
1. Over Your Heart
This one is also found on our list of things to consider on where to get a daughter's name tattooed. There's no reason for things to be any different for your boy, no matter if you're a mom or dad. Your son is your heart and soul so it makes sense to get their name over the place that thumps with joy when they hold your hand (even when they ask you to pull their finger).
2. Upper Arm
One of the most commonly requested spots on the body for a son's name tattoo is on the upper arm along the wrist or forearm. We can't speak to the motivation, as that is unique to every individual parent that walks through the studio doors. Perhaps the "Popeye zone" conveys strength that society often expects of them? Or, it's simply because it's nice to see their son's name often throughout the day as they (parent) type on their laptops, tap icons on their phones, sip coffee, and whatever else one does to pass the day. Either way, it's a highly visible area that your son will appreciate seeing even when they are "too old" to hold your hand when being dropped off at school.
3. Don't Project Your Own Interests
This mostly goes out to the dads out there, who tend to be a bit more pumped on getting their boys to follow in their footsteps as far as sports, hobbies, and interests go. You may be tempted to get their name inked within or around the design of an existing tattoo that you already have, a design that communicates your love for something. For example, you may be a baller and have a basketball inked on your bicep which is just begging for your son's name in place of a SPALDING logo. But what if he grows up with a free-throw shot that makes Shaq's career percentage from the line look impressive? What if you're a big hunter and envision your son's name along side your Smith & Wesson 1500 Cal 7mm Remington Magnum rifle tattoo only to find that he grows up to work for the World Wildlife Fund (WWF)? Resist the urge to tie their name into an existing tattoo that speaks to your #lifegoals and instead wait until their own interests begin to shine through.
---
Contact Adrenaline Studios today to schedule a consultation for one of the most important tattoos that you will ever get!